We partner with our Clients Management teams to effectively and efficiently manage the ever-changing technology landscape.
Our team takes time to understand your strategy, assess your current IT Infrastructure, Security, Systems, and Processes thereby helping you implement ideal initiatives to achieve your objectives.
We help you shift the burden of day-to-day IT infrastructure maintenance and Help-desk Support to LANWAN Technologies.
Our managed services portfolio spans from end user devices to the data center and into the Cloud. Let us help you improve your IT agility and scalability to deliver the very best to your customers.
Disruption is the norm in today's digital and cloud-based environment. Your business success is proportional to your IT infrastructure investment and making an ideal choice is vital.
We have the expertise to help you design and implement a cloud-ready infrastructure that will unlock your vision and unleash unprecedented performance.
Business environments are changing so fast that IT  solutions can become obsolete by the time they are delivered.
Customer centric applications deliver the experience customers want and the results you need. We can help to catapult you to a secure, digital, data-driven enterprise leading to increased Leads, Sales, & Revenue.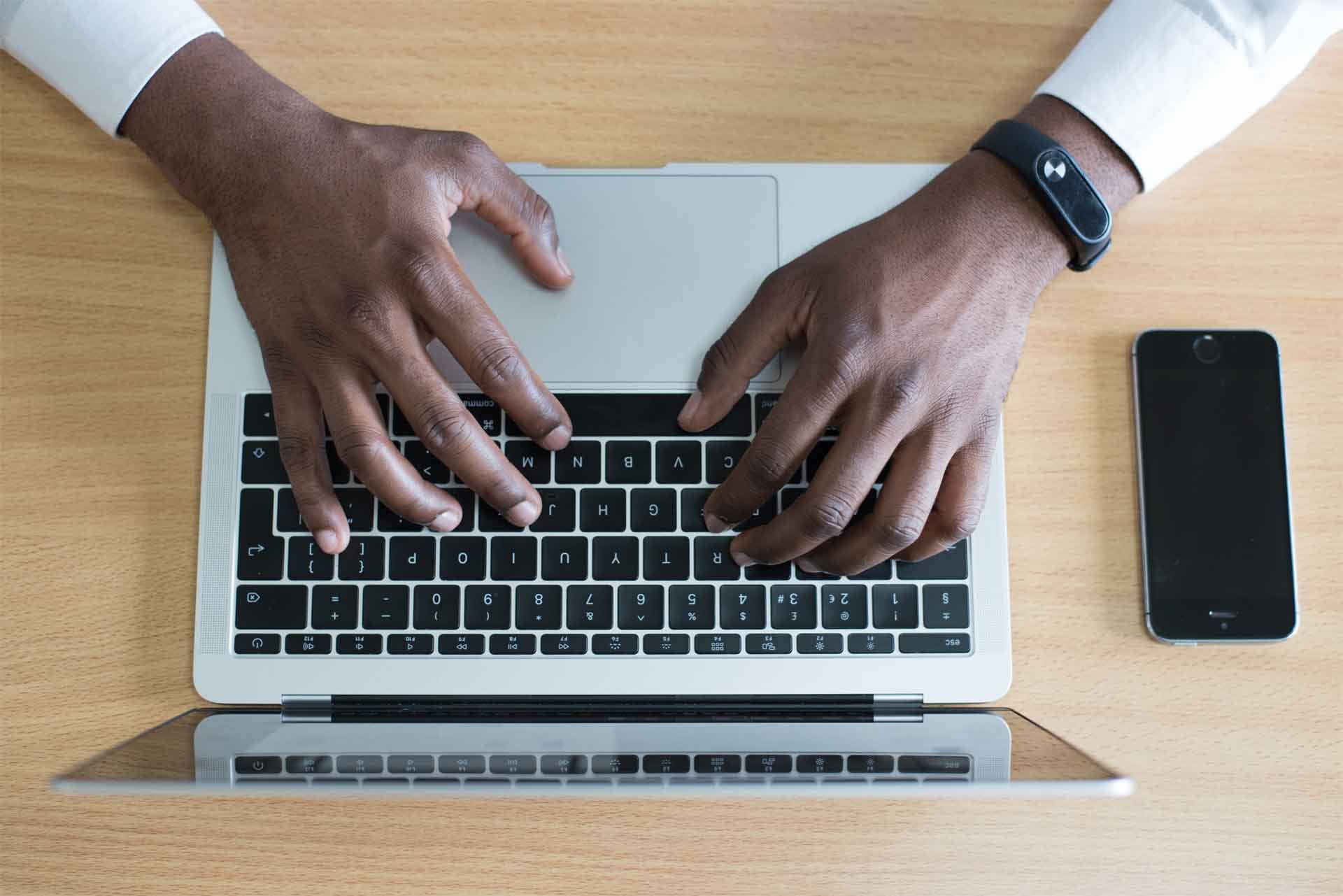 For Contact:
+260 760 625400 / +260 211 292133
Lanwan Technologies is a leading provider of comprehensive IT and Digital solutions.
We specialise in delivering a wide range of services that cater to the ever-evolving needs of organisations, including:
1. Information Technology Advisory: Our experienced team offers expert advice and strategic guidance to help organisations make informed IT decisions aligned with their goals.
2. Managed IT Services: We provide proactive monitoring, maintenance, and support to ensure the seamless operation of IT systems, optimising efficiency and minimising downtime.
3. DevOps Services: We offer DevOps expertise to streamline your development and operations processes, promoting collaboration, automation, and faster delivery of high-quality software solutions..
4. Enterprise IT Infrastructure Design, Implementation, and Maintenance: Our in-depth understanding of infrastructure design and technology implementation enables us to create tailored solutions that scale with your agency's requirements.
5. Digital Marketing, Web Development, and Search Engine Optimization (SEO): We excel in creating compelling digital experiences, enhancing online visibility, and driving engagement through effective digital marketing strategies.
6. Hardware and Software Supply, Maintenance, and Support: We offer top-tier hardware and software products, along with ongoing maintenance and support to ensure the longevity and performance of your technology investments.
At what level of maturity is our IT currently and what gaps exist?
It's hard to find an organisation whose success doesn't depend on its IT landscape. A fit-for-purpose IT landscape is a strategic enabler and can make all the difference to the productivity of your teams, the quality of your software products, and the satisfaction of your customers. As a result, an effective IT landscape is often linked to the success of the business that it is aligned with. That effectiveness can be described in an IT maturity model. An IT maturity model is benchmark that we use to assess your IT landscape against, whether in relation to people, process, technology, or all three. We help you understand quantitatively where you are (an as-is state) and, based on your mission and goals, where you want to be (a to-be state).
How can we ensure IT aligns well with the Business?
Due to the dynamic enviroment Companies operate in, no business will ever reach the goal of "business and IT alignment". Should this discourage you from pursuing business and IT alignment? Definately NOT! It is a worthy goal to pursue and a critical one for that matter. You might never reach alignment but we can help you take the neccessary steps to get ever closer. This requires a process.
Often, we ignore the fact that business and IT alignment is a process. This process does not have a starting point nor does it have an end. It is a series of "learn and do" cycles that incrementally get towards alignment.
How can we make our IT proactive & modern?
Embrace Cloud Computing: Adopt cloud-based solutions and services to enhance flexibility, scalability, and efficiency. Cloud computing allows for easier access to data and applications, promotes collaboration, and reduces infrastructure costs.
Implement Automation: Use automation tools and technologies to streamline repetitive tasks, improve efficiency, and reduce human error. Automate routine processes such as software deployments, system updates, and data backups.
Adopt DevOps Practices: Encourage collaboration and communication between development and operations teams to achieve faster and more reliable software releases. Implement DevOps principles and methodologies to automate workflows, increase agility, and improve the quality of IT services.
Focus on Cybersecurity: Enhance your IT security measures to protect against evolving threats. Implement multi-layered security solutions, conduct regular vulnerability assessments, and establish robust incident response protocols. Stay up to date with the latest security technologies and best practices.
Invest in Data Analytics: Leverage data analytics to gain insights and make informed decisions. Implement tools and technologies that enable data collection, analysis, and visualization. Use analytics to identify patterns, trends, and opportunities for optimization and innovation.
Foster Innovation and Collaboration: Encourage a culture of innovation within the IT department. Create channels for employees to share ideas, experiment with new technologies, and collaborate on projects. Embrace emerging technologies such as artificial intelligence, machine learning, and Internet of Things (IoT) to explore new possibilities.
Develop a Proactive IT Strategy: Instead of reacting to issues as they arise, develop a proactive IT strategy that focuses on preventing problems before they occur. Implement robust monitoring and alerting systems to detect and address issues in real-time. Conduct regular performance assessments and capacity planning to ensure IT infrastructure can handle future demands.
Stay Current with Technology Trends: Continuously educate and train IT staff to keep up with the latest technological advancements. Encourage them to attend conferences, workshops, and webinars to stay updated on industry trends. Foster a culture of continuous learning and provide opportunities for professional development.
Improve User Experience: Prioritize user experience by providing intuitive and user-friendly interfaces for IT services and applications. Gather feedback from users and use it to make improvements. Implement self-service portals and knowledge bases to empower users and reduce IT support requests.
Collaborate with External Partners: Engage with external technology partners, vendors, and experts to gain insights and access specialized skills. Collaborative partnerships can help you leverage external expertise, access cutting-edge technologies, and stay ahead of industry trends.
Remember that transforming your IT infrastructure and practices is an ongoing process. Continuously evaluate and adjust your strategies based on changing business needs, technology advancements, and feedback from users and stakeholders.
How do we make IT more accountable and what metrics should be tracked?
The old adage goes "you can't manage what you can't measure". However, measurements are only as good as the story they tell.
Metrics help enterprises answer valuable questions, such as:
Is IT performance better than last year?
What is the enterprise getting from IT investments?
How can the enterprise benchmark performance?
What should the enterprise do in the absence of measureable metrics?
Can it use risk management, loss expectancy, attack vectors or correlation?
Ideal IT metrics constitute a fact-based methodology for measuring progress against business goals, making good use of data to tell a story. This enables informed decision making that helps organisations achieve strategic goals, focusing IT resources around true drivers of business performance.
Relevant and impactful metrics will:
focus employees around organisational priorities.
communicate data in business terms not IT jargon.
result in good decision-making.
drive performance
evolve as the organisation matures.
There are milliard of metrics that help us understand IT spend, performance and output. However, more is not better. as a matter of fact, more can be overwhelming and unproductive. Instead, a top-down approach to metric development ensures IT leaders focus only on the data that informs key business decisions.
Is our IT Security Strategy & mitigation adequate?
Determining adequate security is largely synonymous with determining and managing risk. Where possible, an enterprise can implement controls that satisfy the security requirements of its critical business processes and assets. Where this is not possible, security risks to such processes and assets can be identified, mitigated, and managed at a level of residual risk that is acceptable to the organization.
Adequate security is defined as
The condition where the protection and sustainability strategies for an organization's critical assets and business processes are commensurate with the organization's tolerance for risk. [Allen 2005]
As technology partners,  we strive to make technology 

integrate seamlessly with your business to bring about growth.


WE SERVE

ALL YOUR 

DIGITAL

NEEDS



We will help you  use of digital channels and technologies to promote products, services, and brands to reach and engage with your  targeted audience using  various online marketing tactics and strategies to attract, engage, and convert potential customers into loyal ones. Here are some key components and strategies involved:

Web design and development
Search Engine Optimisation (SEO)
Marketing Analytics and Tracking
LANWAN Technologies combines industry expertise with technical innovation, to enable our clients to achieve their Strategic, Digital Business and IT Objectives. From strategy alignment to design, implementation to execution & integration and operational support – we do it all at LANWAN.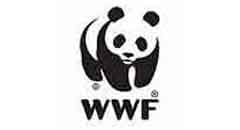 LANWAN Technologies is concerned about you and the environment you work in. This blog is meant to keep you up-to-date with current trends in Information Technology and how it affects you.
Today's technology is evolving rapidly, allowing for faster change and advancement, accelerating the rate of change. But it's not just technology trends and new technologies that are evolving. This year, the outbreak of the novel coronavirus disease (COVID-19) has...